« Back to Dealer Locator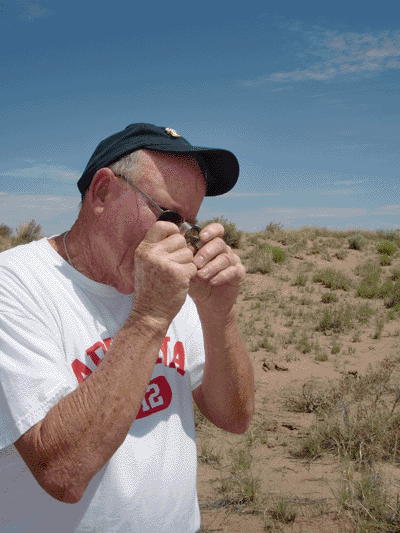 Phone:
520-429-5969
Email:
kg@azdetectors.com
Hours of Operation:
Available Monday through Saturday 9am - 5pm. Please call for a free demonstration and consultation.
Address:
Home Business Call for hours
Vail, AZ 85641
Get Directions
I am K.G. Bowling, your "Local Authorized Full-Service" Whites Metal Detector dealer for Southern Arizona. Whites is all we use, so that's all we sell. Our machines have never let us down!
Get started today with a fun family-oriented activity that will provide you and your family
with years of enjoyment!
El tesoro está llamando... ¡Agarre un White's y salga!
It is my goal to help every client of mine become the Best Metal Detectorist they can be!
We buy, sell & rent (new and used).
We offer some free preliminary training with each detector purchased.
Additional advanced training, field trips and outings are available for a fee.
Lose something, need to find a septic tank or property stake? We can help you find it.
Please give K.G. a call to discuss what you need.
Phone (520)429-5969
www.ArizonaDetectors.com
Serving Tucson and Southern Arizona